Your Perfect Anguilla Villa
Ultimate comfort and beauty with a path to a secluded beach
Request Dates

Villa Alegria Anguilla raises the bar among Anguilla's best, luxury villas for vacation rental. You'll feel like you have a private Anguilla resort all to yourselves on Anguilla's desirable West End.
Outshines the Rest
The Villa
Villa Alegria was lovingly created by owners Neil and Wendy Freeman and impeccably appointed by the same designer as the 5-Diamond Four Seasons Resort on Nevis. The 7,000 square-foot, 4/5-bedroom property is inspired by old world Tuscan architecture and rich with all of today's modern conveniences.
Explore Villa Alegria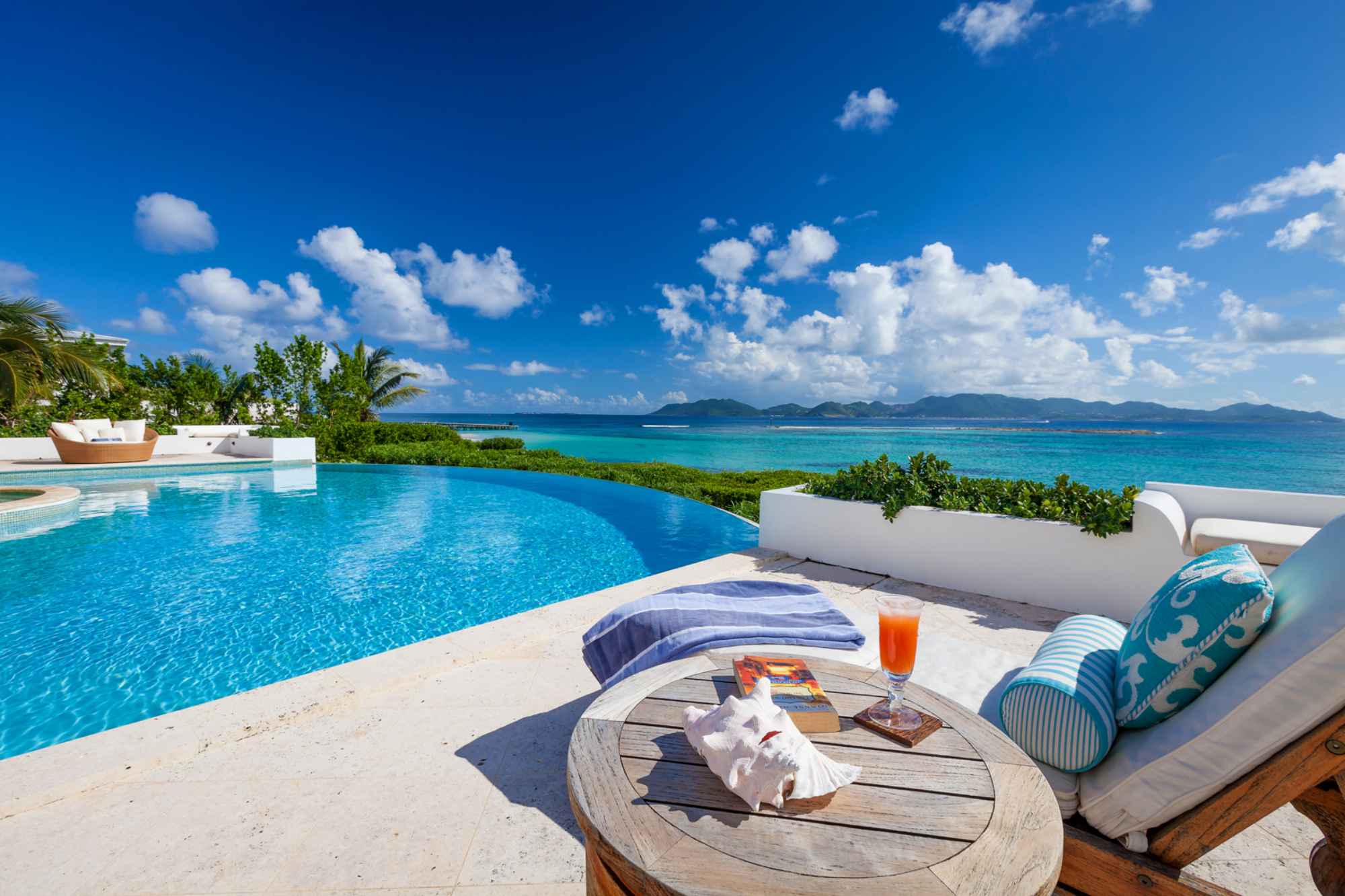 Villa Alegria exceeded our expectations in every way! Neil, Barbara, Michelle and Angie rock!!

"Fantastic! We cannot recommend this villa highly enough, it had all of the amenities you could ever desire and was simply stunning.

The people made the difference. Hostess Latoya and Chef Cyril were fantastic. We had a great time. Thank you.

We thoroughly enjoyed our stay. Thank you for sharing your home with us!

I had a wonderful time at this property! Everyone was super friendly! We brought a group of 8 to celebrate my girlfriend's 30th and it was amazing!

We were three couples and this property worked perfectly for us, we hope to go back soon. We loved Anguilla.

We had an amazing experience staying at Villa Alegria. From the first point of contact with Christina and Neil to the personal attention of Michelle and staff, we were exceptionally pleased and well taken care of.

Huge shoutout to Michelle for letting me know that my friend left his credit card and going above and beyond to bring it to the terminal before the boat left!!! Talk about service.

During our stay, the experience was handled beautifully by Michelle and staff. They were available any time we had a need and executed flawlessly.

Fantastic stay at a gorgeous property! Can't say enough about our wonderful stay here- the pictures are super accurate and the outside space is phenomenal.

Villa Alegria is phenomenal!! I would give this villa 12/10 stars it's so amazing and we are already looking to re-book our stay for next year!

Super helpful staff and beautiful home. The team couldn't do enough for us. Thanks so much.

There was plenty of space to accommodate everyone comfortably. The pool is sooo big and beautiful. The housekeeping staff was working very hard every day. The built in speakers by the infinity pool were such a great touch.

Absolutely spectacular from start to finish! We spent four wonderful nights at Villa Alegria with four couples and everything was absolutely spectacular!

Definitely would do it again!!

We can't imagine coming back to Anguilla and not staying at Villa Alegria!! And we will definitely be back!

Chef Tyrone was absolutely amazing and the food was perfect.

Angelina was a great housekeeper and Barbara and Michelle were wonderful concierges – we were very well taken of and would absolutely recommend this property. Hopefully, we will be visiting again in the near future.

The renting experience has been amazing. All questions were answered quickly and clearly. Neil, Barbara, Michelle, and Angie were the very best!!

The concierge service was great at helping set up everything so the trip was absolutely seamless. The villa is large, spacious and even more beautiful than the pictures. The view is priceless!

We will not hesitate to book Villa Alegria on a future trip and are already looking at possible dates for our next visit!

Amazing home!!! This house is better than it's online pictures and Anguilla beaches are some of the best we've been to!

Michelle the Villa Manager was excellent, always on hand if we had any questions. We also had a housekeeper who was spectacular, always there if we needed anything without being intrusive.

Wonderful villa for a family vacation! It is very nicely laid out, with privacy for each couple yet lots of common spaces, indoor and outdoor, and it is beautifully appointed everywhere.

Villa Alegria is breathtaking!!! Great location! We were just a block from the ferry to St Martin. We could even see the island from our view in the house. Breathtaking!

The house was perfect for our getaway with three other couples. The bedrooms were spaced out perfectly so that everyone had their privacy but there were also plenty of spaces to gather together. The house was also perfect for privacy from neighbors.

It is right on the ocean, with magnificent views of the mountains of St. Martin in the distance. It has a small beach nearby (usually empty) that provides a perfect introduction to waves and sand castles for small children.

We had a wonderful trip and we have referred everyone we know. Once they saw our pictures, they were blown away! Thank you all so much for a memory of a lifetime!

Our kids all had great time in the huge pool and going down to the beach. The staff was amazingly helpful and very nice. The location and views are superb!

Our family of 6 had an absolutely wonderful week. The house is breathtaking; Angelina keeps it superbly clean and is very helpful with any questions/needs. The view is breathtaking from the pool and hot tub, bedrooms, porch, kitchen. You can't go wrong!

The layout and the floor plan of the villa is amazing with every need and desire carefully thought out.

The level of communication, professionalism, and flexibility with a last minute change, showed the level of commitment and care you have for your customers.

We are so enjoying Villa Alegria, the house is lovely, Michelle and Angelline fabulous and we feel very at home. We would love to arrange to come back again next year.

Villa Alegria outshines everything else we've seen.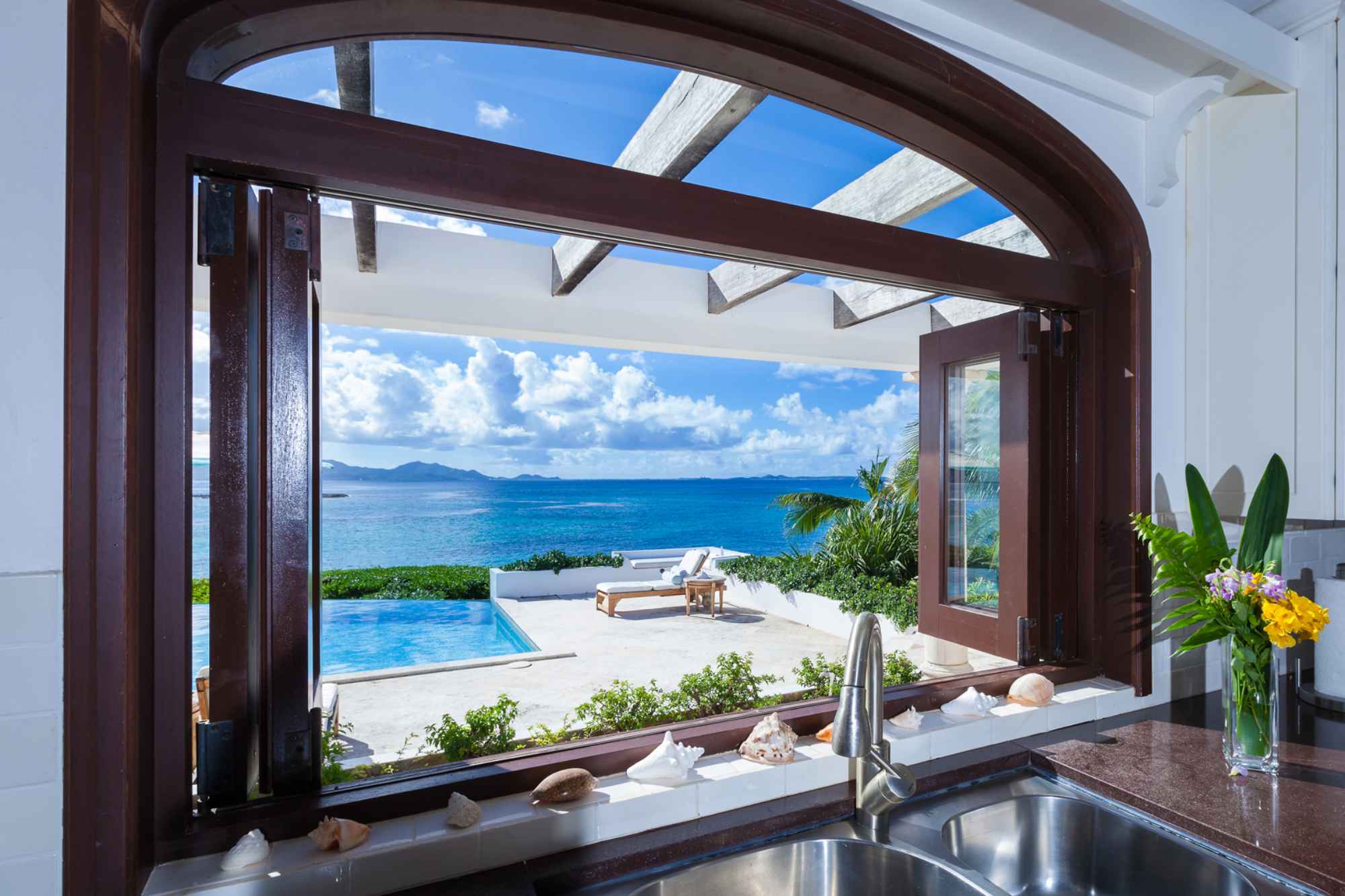 Everything you could wish for, all in one place.
Sandy Point Beach is a 60-second walk down a paved path. Your likely to have it all to yourselves. Swim, snorkel, play volleyball or just bask in the Caribbean sunshine.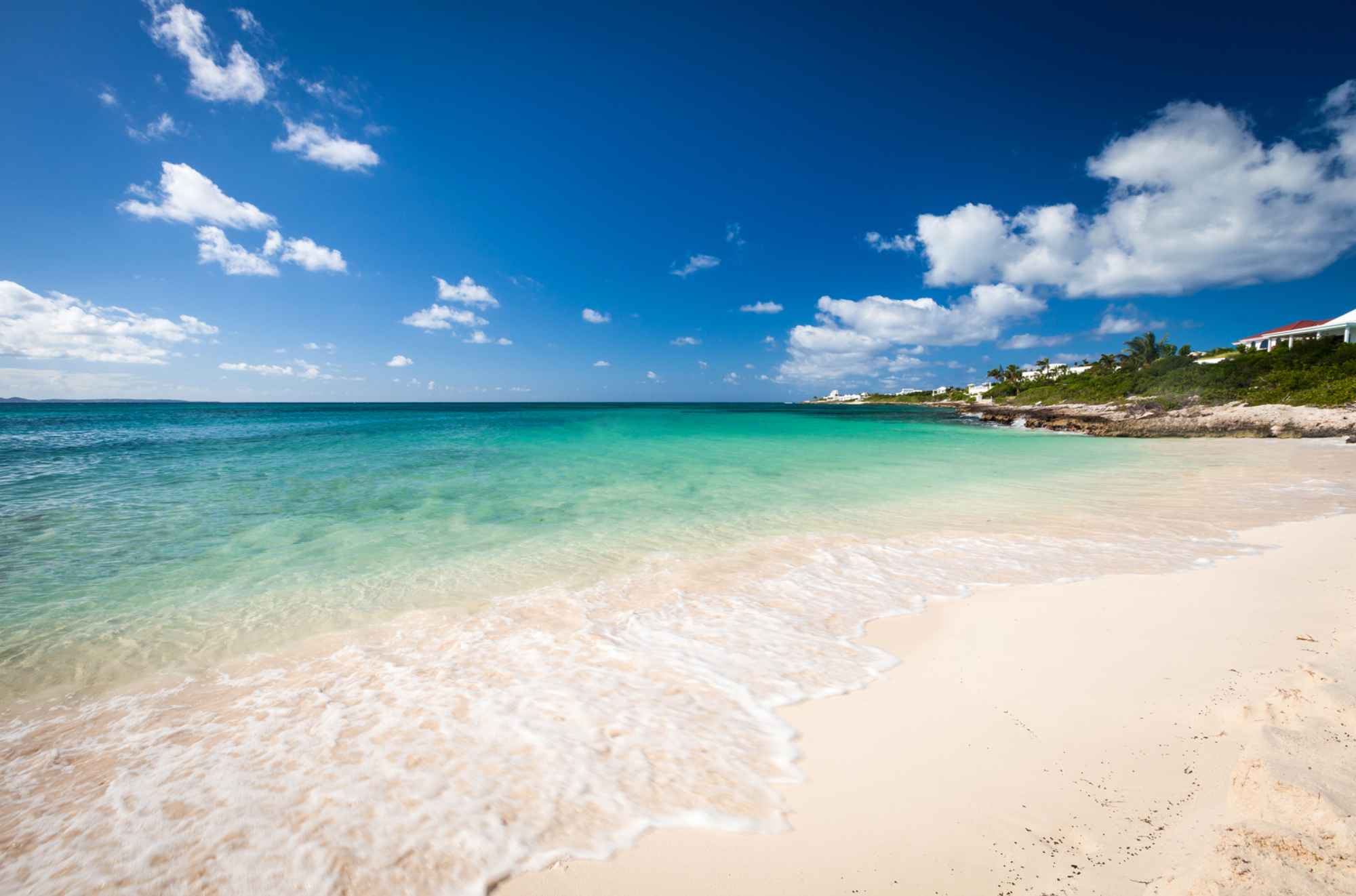 Refresh in the oceanfront 900 square-foot infinity pool and jetted jacuzzi against the drama of the Caribbean Sea and St. Martin's mountains.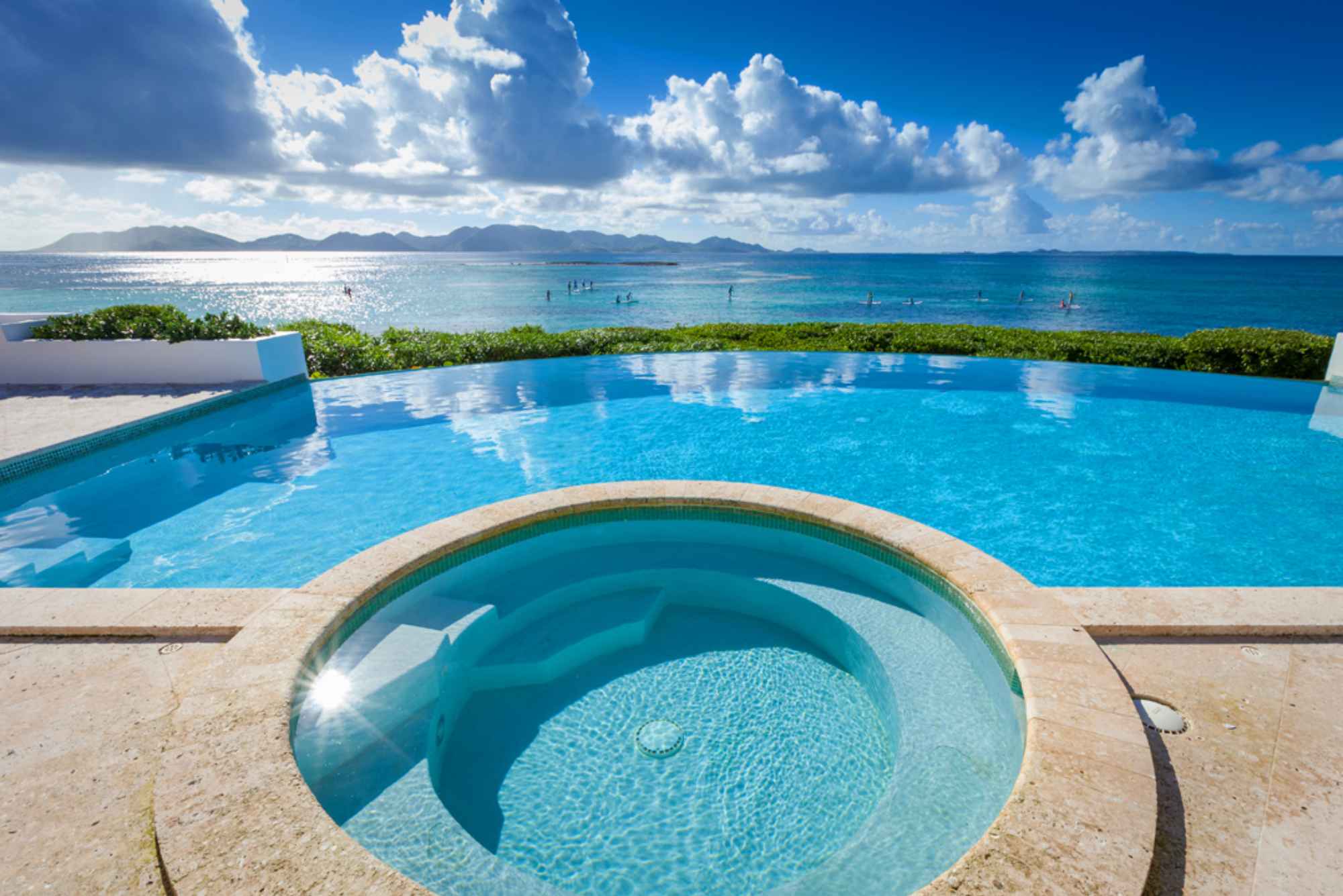 Work out in your private, indoor, air-conditioned gym equipped with a treadmill, elliptical trainer, free weights and more.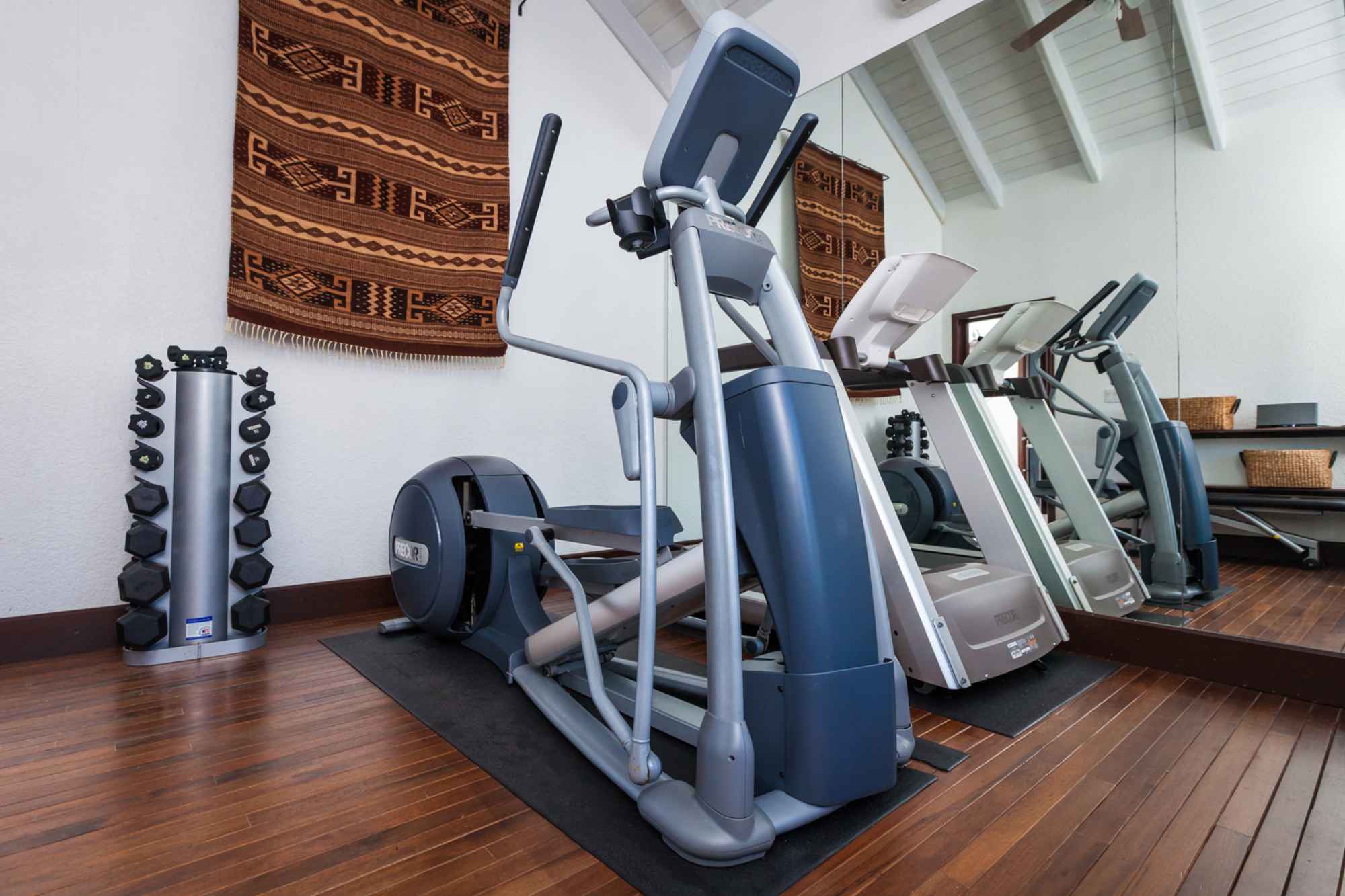 You can whip up a snack or gourmet meal in your fully-equipped chef's kitchen. Or have our concierge book a personal chef for you. The ocean views will feed your soul. Chefs on island love cooking at Villa Alegria.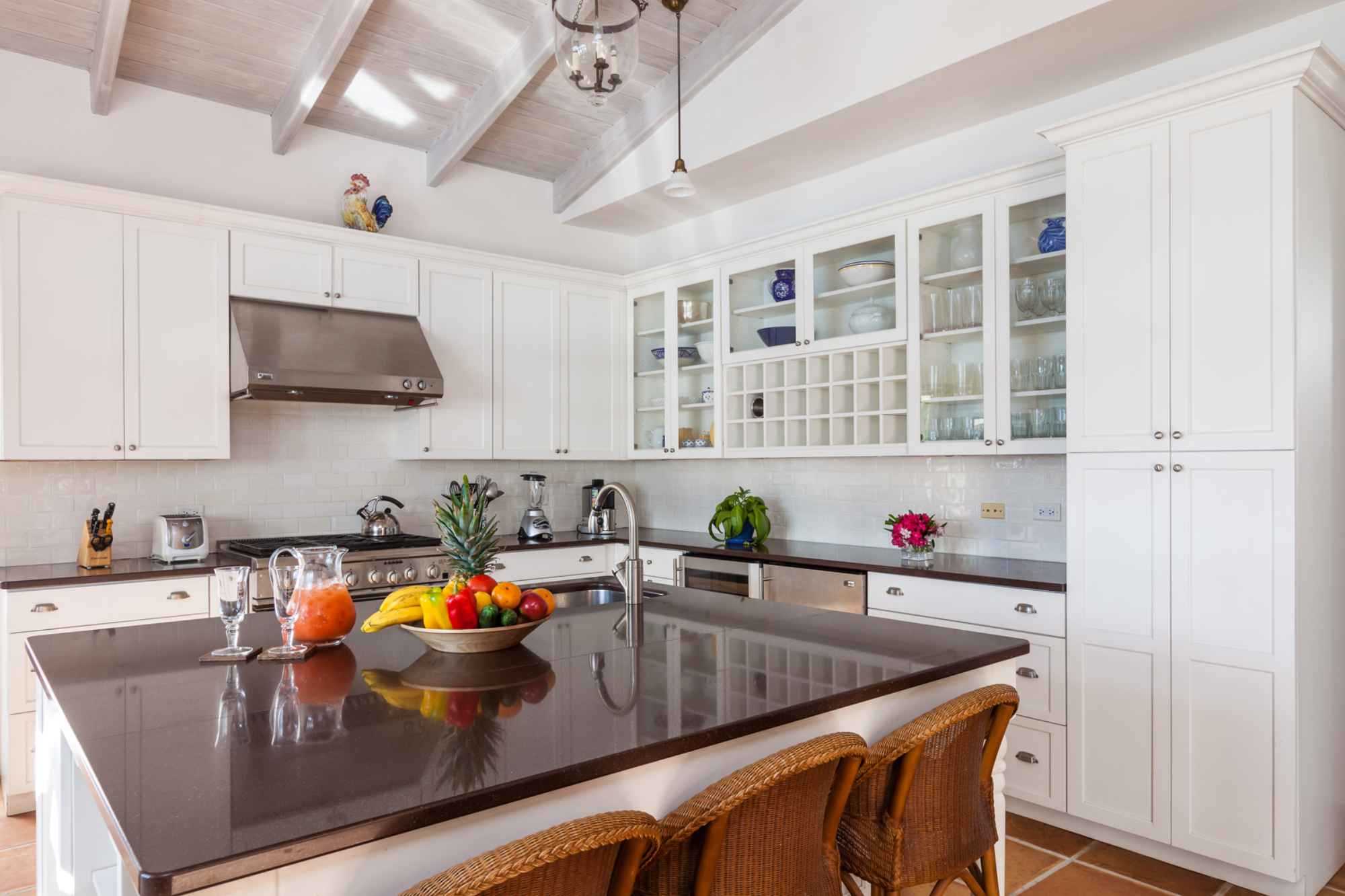 Enjoy complimentary Wifi, zoned air conditioning, flatscreen TVs in the bedroom and media room, ipod docking stations and a sound system.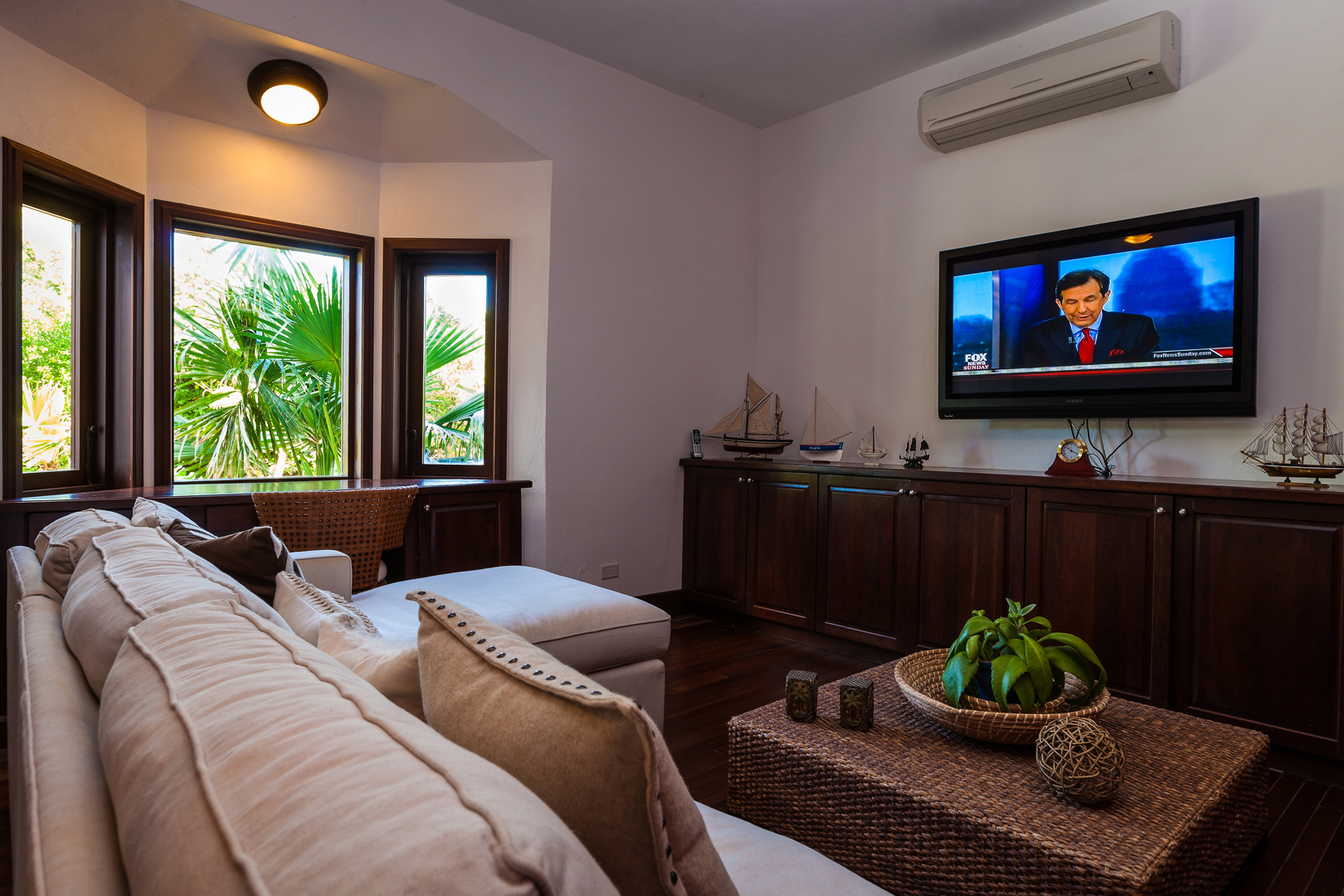 View all the amenities
Villa Alegria is professionally managed by our friendly staff. Housekeeping and concierge are included and you can add optional services for a custom vacation.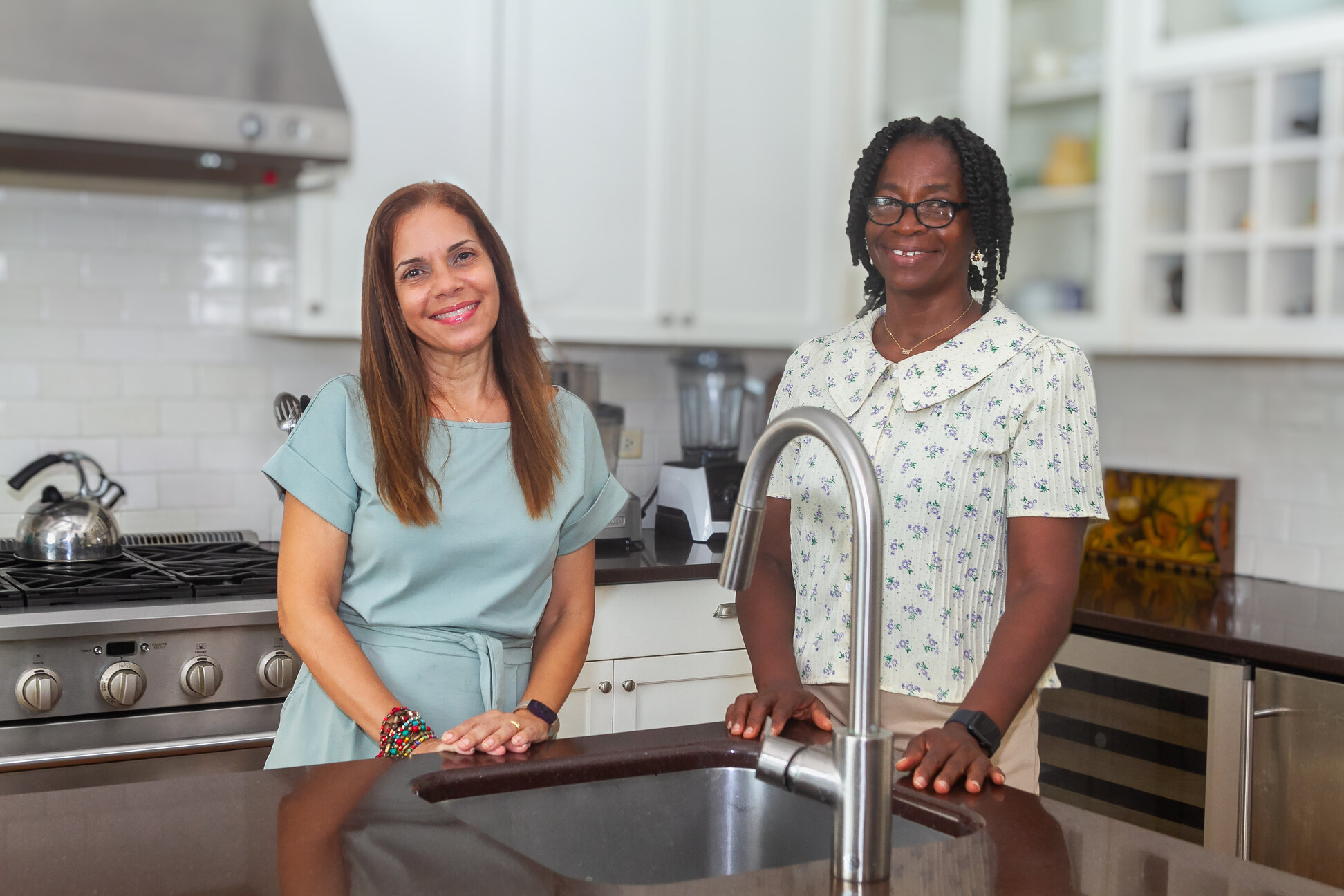 Concierge & Housekeeping
You don't have to lift a finger.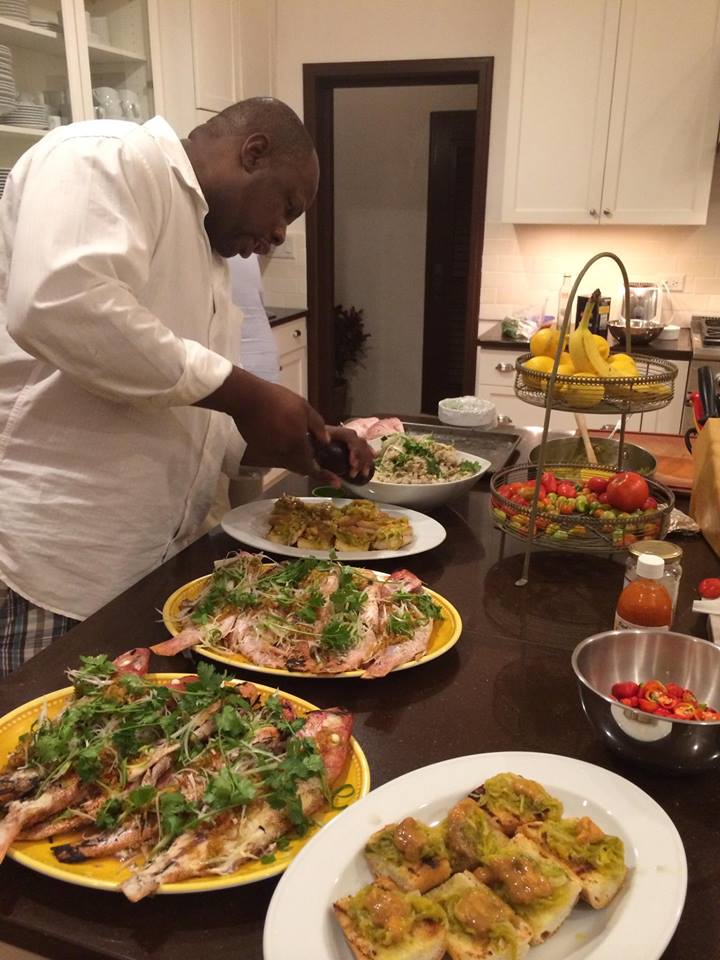 Private Chef
Add optional private dining.
Special Occasions
Special occasions deserve a special venue.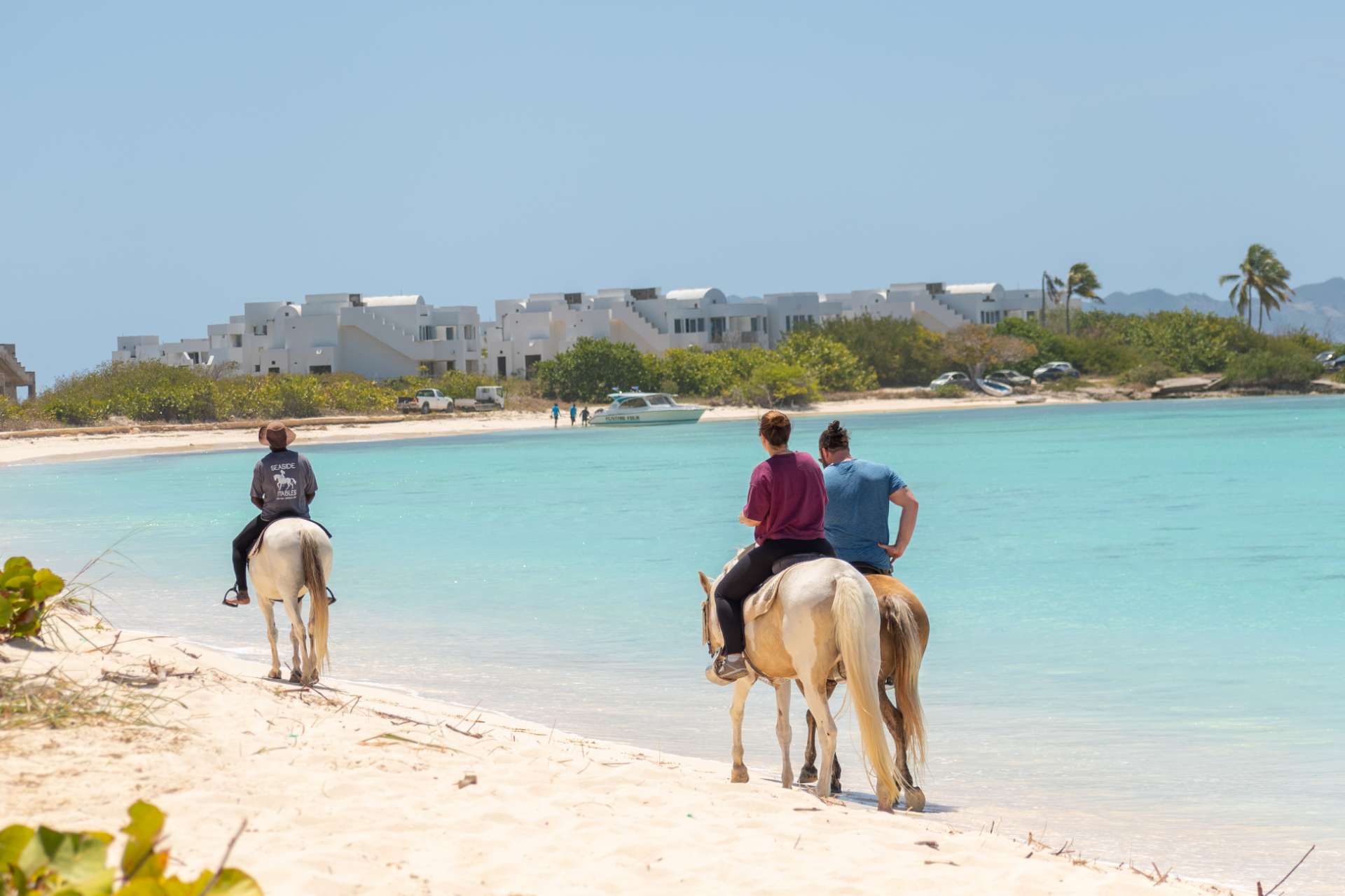 Travel Arrangements & Excursions
We handle all logistics so you can focus on your adventure.
View More Services

Where we Are
Our Location
Villa Alegria is located on Cul de Sac near Blowing Point and West End restaurants, golf and tennis.